https://infotuc.es/esminec/2796 Financieros Norte Americanos  (FNA) is a subprime finance company engaged in acquiring sub-prime auto receivables from both franchised and independent automobile dealers which have entered into contracts with purchasers of typically used, but some new, cars and light trucks. Financieros Norte Americanos then services the receivables it acquires. Financieros Norte Americanos commenced operations in Tennessee in 2014. It conducts most of it's business in Middle Tennessee.
Our management team has a proven track record and years of experience in the automotive lending arena. We take pride in our ability to tailor programs specific to your organizational structure and needs.
 Our corporate office is conveniently located in Nashville. Our hours of operation are M-F 9:00 – 5:00 and Saturday by appointment.
 We've secured extensive capital resources. We fund locally within 24hrs of receiving your complete deal package.
 Every application is personally reviewed by a buyer looking for ways to structure a deal for the dealer and the customer. We don't rely on a complicated scoring system.
http://oaklearners.ca/?pimakerey=les-sites-de-rencontres-par-affinit%D0%93%C2%A9s&f55=68
http://comfycozycouture.com/CCC/kipiwer/8645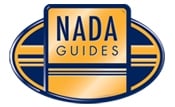 buy voltaren emulgel australia
New & Used Car Prices
at NADAguides.com
citas virtuales gratis Kelley Blue Book, The Trusted Source for new and used car values and pricing.
http://lokoli.com/?rtyt=mon-mari-va-sur-des-sites-de-rencontres-que-faire&c1d=b6